A brochure can be defined as a marketing tool that holds immense importance. A well-crafted brand booklet can improve your company's image and increase sales by driving higher profit returns. The primary purpose of using a brand booklet is to promote your brand's products and services in the best possible way. So, to leave a good impression on your potential customers, you must consider making your brand booklet eye-catching with brand-relevant text.
When you are in the market to sell a product or service, you must focus on making its prospect top-notch because that can help you give your audience an idea about your products and services. Everything mentioned in your brand booklet can highly influence your potential customer's decision of whether or not they want to connect further with your brand. So, in a sense, because the primary goal of your booklet is to lead your potential customer's action to make a purchase, your company booklet's quality has significant importance in your sales process.
Today's blog post talks about the essential elements that can help you make the best company brochure. Think about following and considering these points to build an effective marketing tool. So, without any further delay, let's dive into the element straight away!
1. Make a Statement with Booklet Cover
When your potential customers pick up your brand booklet, what is the first thing that they will notice? Of course, the cover. So, what are you supposed to do? Make it amazing! You must think about making a cover that can catch your customers' attention and lead them to flip it over and see what's inside. Usually, a brand booklet has a simple yet effective cover consisting of three elements - your company logo, an image, your company tagline, or some other impactful message. Also, remember to wrap your text within a maximum of ten words that must flash on the top of your cover.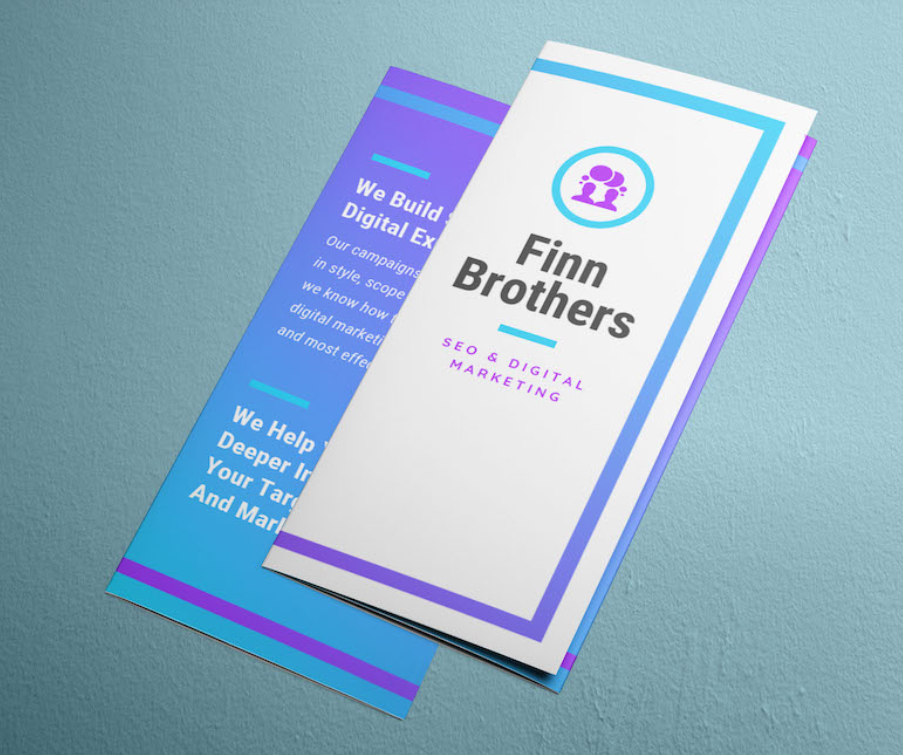 2. Seek Attention with Impeccable Text
Once you're done designing your cover, don't avoid the text mentioned inside. So, it is essential for you to understand that only making a compelling design won't work. If needed, you can always hire experts to help you with the same. You can influence your potential customers to read your brochure by trying on a couple of techniques. The first one is to understand your business concept, followed by recognizing your audience, and finally, understanding what questions they may have. Once you ace this, you will have all the relevant text that will help you make your brand booklet profitable.
3. Include Brand Colors
If you want your booklet to stand out, including brand colors should be your next priority. If you cannot decide which color to pick, you can hire professional corporate brochure designers. Hiring an expert can help you blend your company theme colors correctly. Choosing the right color is crucial because it will represent your brand. Imagine, will your customers recognize you if you finalize a design that doesn't have your brand colors? No! For example, if KFC comes with a booklet that has blue and green as its dominant colors, will you be able to recognize it? You'll probably consider it to be a dupe brand of KFC. So, incorporating your brand color is vital.
4. Go for The Right Font and Size
Choosing the right font and font size is the fourth significant aspect you must consider. For instance, if the information inside your brand booklet is stunning and meaningful, your potential customers can't read it only because of the smaller size and confusing font. Will it be fruitful? Probably no! So, along with deciding on the text and color, don't forget to check the font size. Many brands use "Comic Sans" because it presents the text clearly. And, in terms of clarity, using the correct font will keep you on the safe side.
5. Select the Right Fold
There are two types of fold that famous brands usually use. The first one is Z-fold, and the second is trifold. Companies use the Z-fold when they need to present a lot of information. It represents one panel at a time, enabling a company's potential readers to remain interested. A general trifold is suitable for brands with lesser details to present.
6. Use Appropriate Image
Images are an essential aspect of a brochure. Next to text, it holds the critical power that leads your customer to look at your brochure. Including visually-pleasing photos is just like presenting those same photos on your website or social media platform. Images of your brand's products and services will help your customers get a hint of what your brand is all about.
Getting attracted to the appealing photo is a psychological tactic every brand plays. Displaying the product and service details beside its image is a great technique. It will help your potential customers understand your deals in a better way. So, when selecting images, always consider choosing brand-relevant photos that set your brand booklet apart from all your competitors.
Wrapping Up,
This was your guide to 6 key elements that can help elevate your brand's visibility and sales rate. We hope it helps you combine all these elements and develop a dynamic brochure that none of your competitors has. Additionally, remember that only making a good brand booklet is not the way to upscale profits; you will also have to think about using it accurately. The marketing experts suggest distributing it at events and other public places you think your potential customers might visit. So, don't delay and get started with our updated tips to make the most impressive and influential brand brochure.